My Mom Caught Me Sitting on My Yoga Ball
All I can say about that is... wow ... How Embarrassing!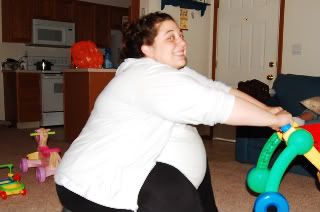 This is me catching myself on my yoga ball
Yeah totally embarrassing in a completely different way!
Pictures of my Buzzy-Love . . .
(Much less embarrassing. Heck who am I kidding. I'm so proud of her!)
MOVIE STAAAAH!